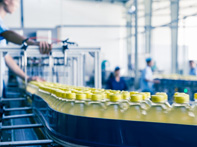 Leading Manufacturers of Carbon Free Hoses, Food and Beverage Hoses which are safe by food standards, PTTE Hoses used in various industries such as fluid Handling, Industrial, Paint, Chemical, Pharmaceutical, Food & Beverage.
Raj Trading & Mfg Co.
Welcome To Our Site
Raj Trading & Mfg Co. Is a group of Companies , with ISO 9001:2015 certification. The company was incorporated in 1990 in 190/3A, Nagdevi street, Mumbai, and have branches in BHAVNAGAR, CHINA & UAE.Being specialized in High Pressure Hoses / Ranging from 200 PSI to 24000 PSI. Offshore hoses like Cementing Hoses, Choke Kill hoses,Vibrator hoses,Oil / Chemical transfer hoses, Bunker/ Hydraulic hoses etc ... With Wide range of exstocks in API CERTIFIED international brand PRODUCTS the Company has established itself as one of the leading suppliers of dozens of products for OFFSHORE / ONSHORE RIGS & MARINE ENGINEERINGS.

The Company had rapid development by hard work and company is now about to introduce itself as a CONSTRUCTION EARTHMOVING EQUIPMENTS for TATA - HITACHI, JCB, CAT, POCLAIN, HYUNDAI, BEML, L&T - KOMATSU, VOLVO. We offer a wide range of genuine i.e. products / alternate parts.

The target of RAJ Trading & Mfg. Co. is those customers in OFF SHORE and ONSHORE RIGS for which the standard sevice of the common items is not sufficient. We seek to distinguish ourselves by providing the most possible flexibility and reliability in customer service. Our global agency network enables clients to benefit from a package tailored to their individual needs and time requirements, the company policies to put continues investment in development, deliver premium quality products and commitment to provide a higher standard of sevice to customers, and ensures accurate delivery of even the most complex orders and we are approaching new clients in Steel industries and Pharmaceutical industries.

If you require any further information kindly feel free to get in touch with us, so that we may do the needful on hearing from you. looking forward to establishing a long lasting relationship with you and assuring our best services at all times.